Welcome to my web page, where you can hear samples of my work scoring films. Movie music is my passion and I am happy to combine my two loves (movies and composing). Although I have been composing and songwriting for almost my whole life (including several chamber and orchestral pieces, and even a full musical, for which I was awarded an Individual Fellowship in Composition from the Delaware Division of the Arts in 2000), I began writing music for movies in the mid-2000's. Since then, I have scored several short and feature-length films, mostly in the Philadelphia area. In 2004, I was one of only 20 international applicants, out of more than 250, selected to participate in the ASCAP/NYU Film Scoring Workshop. I have spoken about film music at Film Festivals and Film Schools, and I served on the Feature Film jury of the 2007 Philadelphia Film Festival. I'm a member of ASCAP, the Dramatists Guild of America, and NARAS (the National Academy of Recording Arts and Sciences, otherwise known as the
Grammy
organization). I have loaded several examples of my music below. Just click on any of them, and you will be able to hear examples of my film scoring style.
I like to compose film scores that exactly capture the mood needed for each scene, but also exist as independent music. As you will hear below, I like to create rich, colorful musical textures, no matter the genre, and I generally assign themes to characters and other plot elements. My music can be powerful when needed, but also will take its proper place in the background when other more important elements need to be up front.
I am also a skilled songwriter, and can create songs as stand-alone pieces or to complement film scores. I have written pop, rock, house, and A/C songs. My song "Too Hard to See You" was a finalist in the 2009 Billboard World Song Contest (the first year I had ever entered).
If you're a filmmaker, your budget might allow for a studio full of live musicians, or you might need to keep costs down by going with digital samples. I'm fully capable of composing for either, and you can check the samples below to hear for yourself. Demos with vocals are not posted on this site, but are available by request.
Whether you're looking for a film composer or songwriter, you're just a film music lover, or even if you're just browsing, I hope you enjoy them all.
I have included some
live orchestral
pieces,
film score and home studio
samples, and also at the bottom is a
Featured Video.
A Boy's Big Adventure

(5:22, Live Action/Animated Fantasy)
A boy has a dream about rescuing children from a mysterious fairy/bird. Or is it a dream?
In this mostly-silent, live-action/animated short film from 2011, the score accompanies a boy on a night of mystery and magic.
The music concentrates on three recurring motifs: the opening high strings, celesta, and glockenspiel set the mood for the mysterious beginning; the "majestic" horn melody (at 0:55) portrays our hero, a 3-year old boy, as he wakes up in the night; and a last short motif (at 1:24) introduces the mystical sprite who may (or may not) also be a bird. We accompany the boy in his journey across the world (driving his toy car past the Eiffel Tower, Australia, the Pyramids, Antarctica, and the Great Wall of China). After a dramatic encounter with the bird (4:04), happiness is restored and the boy is safe in his room again.
---
Conducting NYC's best... no pressure at all!
Back to the top.
---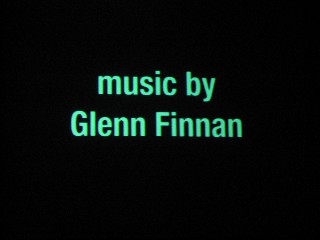 Music credit for "13th Grade"
"Transition Credits" (1:09, Family Drama) The main theme is presented under a second set of credits.

"Sleepwalking" (1:53, Enigmatic Dream) Hypnotic music for a character in a rueful reverie.

"Gallery 1" (1:00, Rueful Mystery) A character walks through a gallery of pictures from his life.
"Mysterious Building" (1:40, Mystery Suspense) A forbidding building and its dark hallways.
"Gallery 2" (1:00, Emotional Mystery) The same character finds a new, empty, more mysterious gallery.
"Trumpet Blues" (1:00, Lonely Blues) The hero reflects on his current down-and-out situation.

"The Phantom of the Caverns"

"Final Credits" (1:48, Aggressive Crime) The fitting end, involving some themes from the film.
"Closing Credits" (2:12, Somber Western) The final sequence and credits from a short Western film.
"The Scheme" (0:55, 60's-Spy Parody) The characters plan their James-Bond-like plot.
"Calvin" (1:10, Mid-tempo Jazz Trio) Laid-back jazz combo for a laid-back perpetual High School senior.
"Faux Documentary" (1:02, 50's Happy Documentary Parody) A happy pizzicato piece accompanying the building of a High School.
"Mr. B's Exit" (0:46, Caribbean Band) Lucky Mr. Belvedere hits the lottery and splits for the tropics.
"Circus" (0:21, Circus Band) Carnival music to imagine yourself to be a ringmaster by!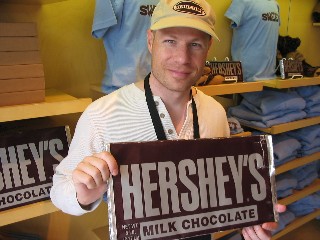 Hershey's Outlet at Niagara Falls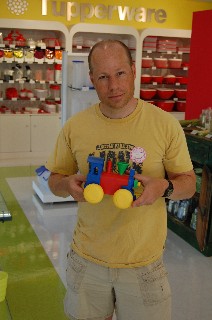 Tupperware HQ, Orlando
Back to the top.
---
---
Here's the trailer for "13th Grade", a film I scored in 2005...
All content © Glenn Finnan